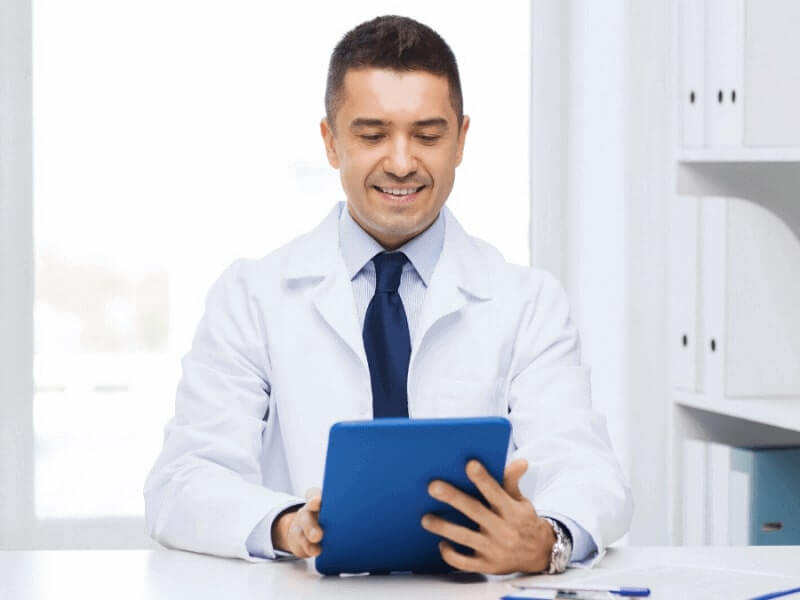 Telehealth In California
Telehealth Visit: What is it & What Insurance Plans Are Covered?
As a response to the COVID-19 pandemic, the state of California has been ordered to stay inside to thwart the spread of the virus. While social distancing seems to be working — in fact, coronavirus cases are not as high in California as other states like New York, according to CNBC — staying home does present a few disadvantages beyond just economical ones.
Receiving medical care for non-life threatening conditions before the COVID-19 outbreak was simple. You would either walk in to an urgent care facility — like Xpress Urgent Care — or emergency room and receive immediate care. However, post-coronavirus, visiting a health care facility for something not life-threatening is no longer a smart option.
For one, you risk catching the virus. However, you also risk spreading it if you're suffering from COVID-19. What's worse? You could have the virus and not even know it. According to the CDC, many coronavirus cases are asymptomatic, meaning they don't present any of the known coronavirus symptoms.
Luckily, telehealth or telemedicine services are the ideal solution for receiving immediate care during the coronavirus outbreak. Here's why:
What is Telehealth?
Telehealth — which is something we now offer at Xpress Urgent Care — allows anyone to be seen by an online doctor from the comfort of their own homes.
Using a smartphone or laptop, you'll be able to receive an assessment by a virtual doctor, who can prescribe medication and provide advice for a wide range of conditions, such as:
     

Skin Rash 

     

Flu and colds

     

Seasonal allergies
Why is Telehealth Ideal for Those Who Suspect They Have COVID-19?
For those who suspect they may have COVID-19, telehealth is the recommended solution to not only figure out if testing is necessary but to avoid spreading the virus to others.
Because telemedicine in California is virtual, it does not require you to visit a health care or urgent care clinic to be seen. This means your online doctor will be able to assess your symptoms to determine whether or not COVID-19 testing is needed. If it is needed, your virtual doctor will help guide you on obtaining a COVID-19 test at one of our 4 urgent care locations throughout Orange County.
What Insurance Plans are Covered for Telehealth in California?
At Xpress Urgent Care, we want to ensure everyone can take advantage of telehealth in California. As a courtesy, we are now waiving co-pays as long as your insurance is active and in our network.
 Here are the insurance plans currently covering telehealth or telemedicine in California:
PPO Health Plans 

Medical

Medicare

Tricare (VA)

HMO (Talbert, Healthcare Partners, ARTA, and Others)

Family Choice (All Day)

CalOptima

United Care

Altamed

Caremore 

CHOC Children's 
Senior citizens who are Medical members are encouraged to utilize telehealth in California as they make up the most vulnerable group when it comes to catching COVID-19 and experiencing severe symptoms. 
How much is a telehealth visit if I don't have health insurance? 
If you do not have health insurance, a televisit at Xpress Urgent Care will only cost you $60.
Telehealth Visits Are Available 24/7
As you can see, telehealth is the perfect solution to be seen by a real doctor while avoiding the risk of catching or spreading COVID-19. Schedule your televisit with an Xpress Urgent Care doctor today!