COVID-19 Testing in Cypress, Orange County
Xpress Urgent Care offers the best COVID-19 testing in Cypress, CA. We keep three different kinds of tests available for our patients, so you can choose the kind of test that works best for your needs. Access to COVID testing is essential to maintaining the health and vitality of Orange County. We do accept health insurance for COVID-19 Testing but it depends on your healthcare plan on what they cover. The only way for us to determine what your plan covers is when we process your healthcare insurance at the time of the visit or you can call the number on the back of the insurance card. If you don't have healthcare insurance we do have self-pay options depending on which test you need. Take advantage of our testing services today. Book a COVID test to know your status.
COVID Testing Near Cypress  
Phone: 714-947-2660
Address: 11741 Valley View St Suite A, Cypress, CA 90630
Email: cypress@xurgentcare.com
Business Hours:
Monday- Friday 8 a.m. to 8 p.m.
Saturday & Sunday: 8 a.m. to 8 p.m.
Conveniently located for the Cypress community.
Just down the road from Vons and LA Fitness on Valley View Street, our clinic is accessible to residents of Cypress and surrounding communities. Our Cypress clinic is also centrally located near multiple local parks such as Maple Grove Park, Eucalyptus Park, and Manzanita Park. Additionally, we have two other local clinics just around the corner in Los Alamitos and Stanton.
Learn more about our COVID testing options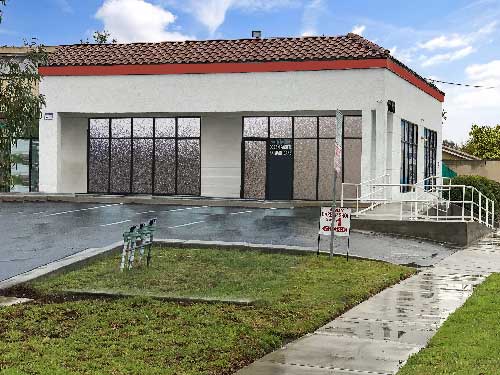 Standard COVID-19 RT-PCR Test
This is the standard COVID-19 PCR test but results take 1-2 business days and most insurance plans cover it. But you need to follow up with the labs for results and documentation.
Rush COVID-19 RT-PCR Test (36 Hrs Results)
Our rushed PCR test is available at all locations 7 days a week. Results are provided by the next evening around 6 p.m. to 8 p.m.
Rapid COVID-19 Antigen Test
With rapid testing, you will get your results within 15-20 minutes of the test being administered. The rapid test may be faster but it's only accepted at a few places for travel.
COVID-19 test for travel
Our COVID-19 travel testing covers most of the requirements needed to travel. Please verify with your destination, airline, or cruise company to check which kinds of tests they accept and how soon they must be submitted before travel. Most airlines and countries would like COVID-19 test results within 24-72 hours before departure.  In some cases some will accept Rapid COVID-19 Antigen Tests and results may be provided within 15-20 minutes. As always please double check the travel guidelines as they may change on a daily to weekly basis.
Find a COVID test near me
With six convenient testing locations in Orange County, finding a testing site has never been easier. Choose from any of our locations below.
Frequently Asked Questions: