Need access to a safe and reliable COVID test in Santa Ana but don't want to have to wait in a crowded office? Xpress Urgent is proud to offer same-day testing at our Santa Ana location.
We know just how hard the pandemic has been for the residents of Orange County, and that's why we want to ensure that everyone has access to the testing they need. We strive to test any people as we can, as quickly as can, as safely as we can make it happen. To do this, we follow closely the guidelines set forth by the CDC.
COVID Testing Near Santa Ana, CA
Getting a COVID-19 test in the City of Santa Ana is a straightforward process. There are no barriers to receiving a test. Get everything done in one visit. We want to test as many people as safely as we can, which is why we prioritize efficiency. We do require everyone who enters our clinic to wear a mask.
Location: 17612 E. 17th Street Tustin, CA 92780
Phone: 714-243-5450
Testing Hours:
Monday-Friday: 8 AM – 8 PM
Saturday & Sunday: 8AM – 8PM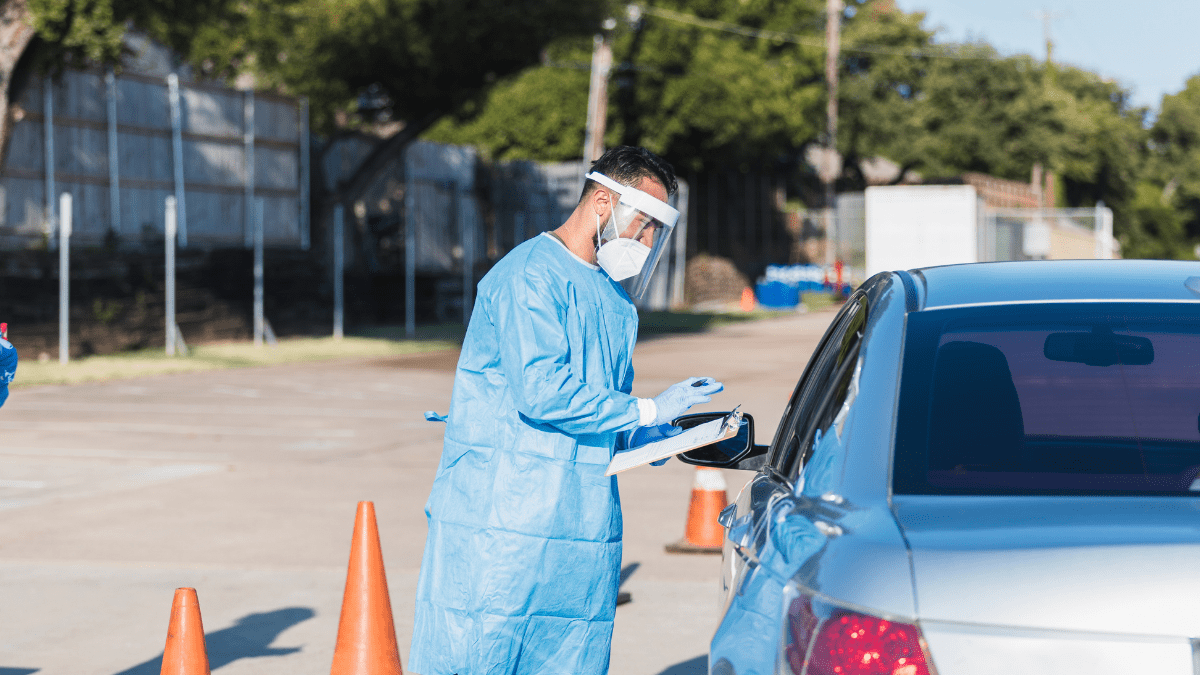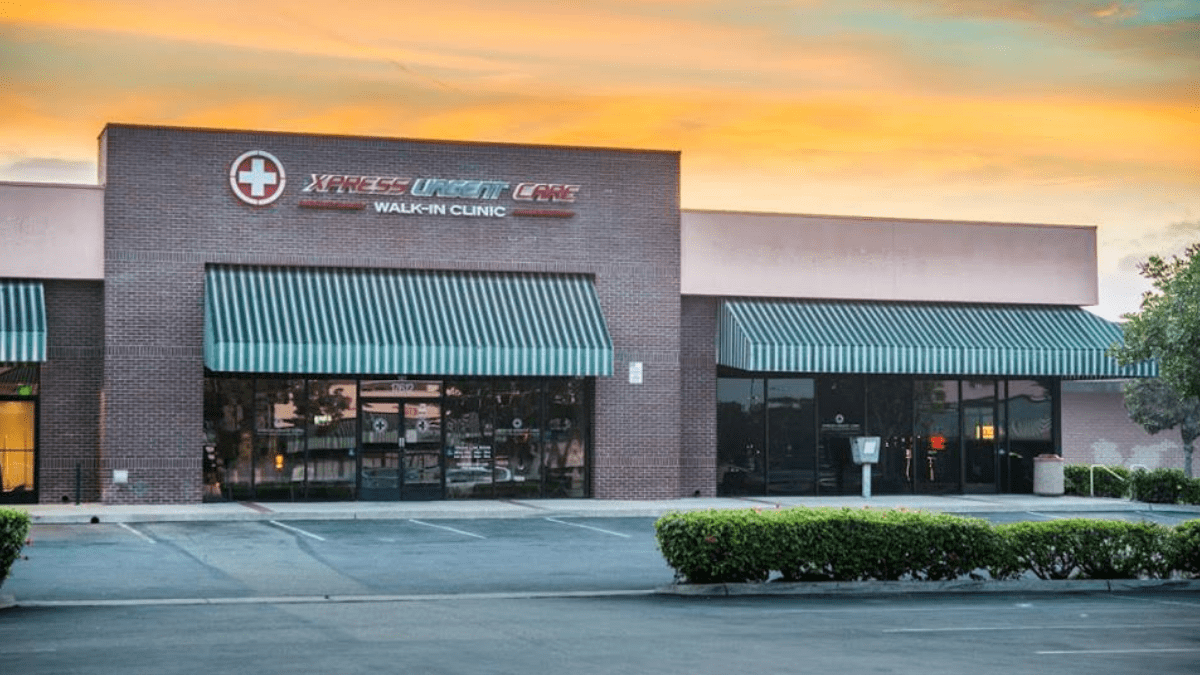 Do you accept insurance to get a COVID-19 Test in Santa Ana?
Yes, unlike other clinics in the area we accept most major insurance plans and can bill them directly. Many may qualify for testing at no cost, so visit one of our testing sites near you. These insurances include:
Medi-Cal
Medicare
Cal-Optim
HMO Plans
PPO Plans
Google Reviews: 1300+ 5-Star Reviews
We take our patients' feedback seriously and go above and beyond to meet their needs. This is reflected in our 1300+ 5-star Google reviews. Our average rating currently sits at 4.6 Stars.
If you have trouble making it to get tested during typical business hours, we boast a flexible schedule. We see patients 8 am to 8 pm every day, including holidays. We take your safety seriously which is why we only allow one person at a time in our lobby and perform testing from your vehicles or a designated area.
About Xpress Urgent Care Near Me
Our top priority at all of our Xpress Urgent Care locations is to provide high-quality, convenient, and affordable care to our patients. We are proud to serve so many throughout the County of Orange. Our Tustin location provides care to the following areas: Irvine, Costa Mesa, Orange, North Tustin, Santa Ana, and Anaheim. We also welcome students who attend Santa Ana College and essential workers.
We are a family-owned business, and we truly value family above much else. That's why we work so hard to serve you and your family every day from 8am to 8pm–even on holidays.
Even if you can't come to see us in the office, we offer telehealth services (virtual clinical support) so you can talk to a healthcare provider from home or anywhere. If you have any questions about how to book an appointment or need help to find something on our website we have online chat support for non-medical questions 24/7.
COVID-19 Tests Available at COVID Clinic in Santa Ana

Rapid COVID-19 Antigen Test in Santa Ana, CA
The Rapid COVID-19 Antigen Test is an efficient test that will tell us whether your body houses the proteins associated with COVID-19. The test is produced by Quidel and has been authorized by the Food and Drug Administration (FDA) for emergency use. To receive the rapid antigen test, you will need to have a nasal swab. Your test results will likely be ready in under 15 minutes. Learn more about the Rapid COVID-19 Antigen Test here

Standard COVID-19 Test (PCR) in Santa Ana, CA
The Standard COVID-19 Test (PCR) is a no-frills but highly accurate test that tells us if you have been infected by SARS-COV-2. Like the Antigen test, this test requires a nasal swab. You can read more about it here

COVID-19 Antibody Test in Santa Ana, CA
When you get the COVID-19 antibody test, you may not feel sick at all. Even so, this test can tell us if your body has created antibodies for COVID-19. Your body builds these antibodies even if you
have never come down with the classic COVID symptoms. You will receive the COVID-19 Antibody Test via blood work. For more information, look here.
RUSH COVID-19 RT-PCR TEST (36-HOURS RESULTS)*
Need a fast COVID-19 RT-PCR test? Expedite your test by getting a Rush COVID-19 Test. This is an FDA (EUA Authorized) NAAT nasal swab. Results and certification will be emailed by the following evening. At this time the test is only available to PPO health plans and self-pay individuals.
*Results times are NOT guaranteed. Please know these are the current average turnaround times but can change due to unforeseeable events like testing volume, backlog, holidays, etc.
Need Safe, Convenient, and Safe COVID-19 Testing in Santa Ana?
Frequently Asked Questions
No, at this time these are not available at our clinics. Most health insurance plans are covering the. Standard COVID-19 RT-PCR that is done by a healthcare provider or medical professional.
No, as long as you have an appointment, legal form of ID, and over the age of 18, you can get tested at Xpress Urgent Care.