COVID-19 Testing In Los Alamitos
Xpress Urgent Care is dedicated to offering COVID testing Los Alamitos residents can rely on. If you're looking for same-day Coronavirus testing that fits your schedule, book an appointment at our convenient Los Alamitos urgent care clinic today.  Xpress Urgent Care is dedicated to testing as many patients as possible, as safely as we can. This is why we make scheduling a COVID test quick and easy by allowing you to book an appointment online. We require every patient to wear a mask when visiting us for the safety of our staff.
COVID TESTING LOS ALAMITOS
We want to ensure Los Alamitos residents of all ages and backgrounds have access to safe and reliable COVID testing.
Our COVID clinic — located next to Subway in Los Alamitos Town Square — offers various tests including PCR, rapid testing, and antibody testing.
Location: Town Square, 4272 Katella Ave, Los Alamitos, CA 90720
Phone: 714-243-5450
Testing Hours:
Monday-Friday: 8 AM – 8 PM
Saturday & Sunday: 8AM – 8PM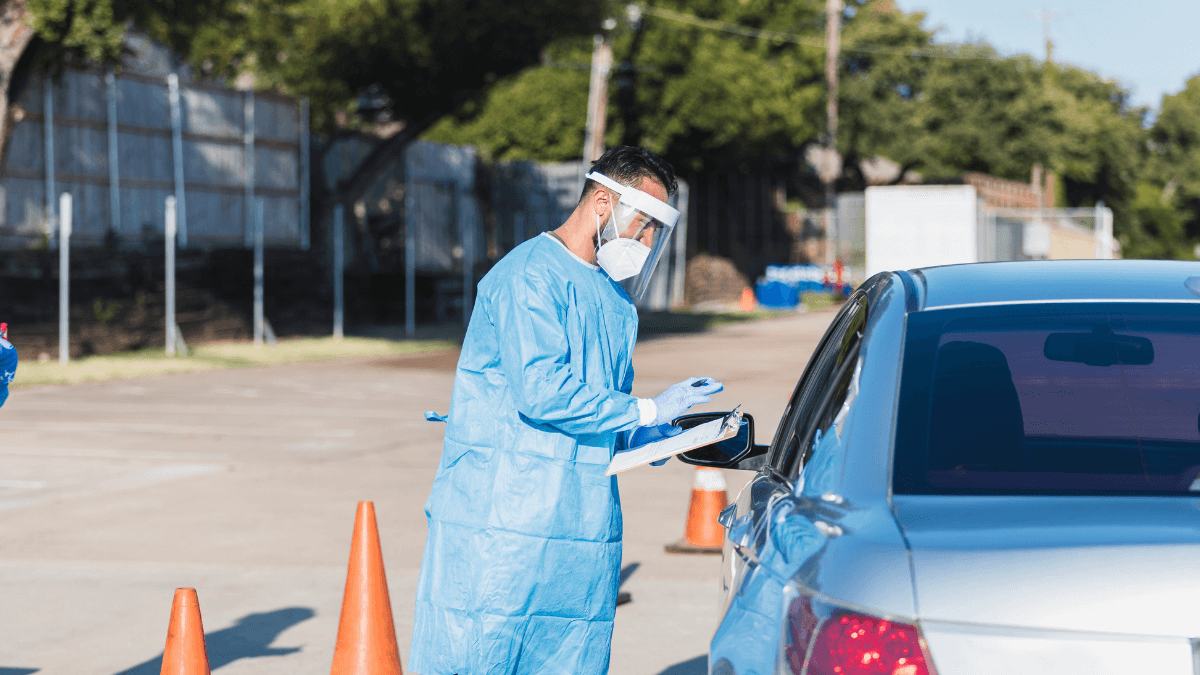 Do You Accept Insurance For COVID Testing?
Yes, we do accept most major insurance plans for all of the COVID tests we offer. See some of the plans we accept below:
    Medi-Cal
    Medicare
    Cal-Optima
    And PPO and HMO plans
If you have coverage from one of these major plans, your test will likely be free as we bill the insurance company directly.
We will be able to look up your insurance upon arrival to help you understand exactly what your plan covers.
COVID Testing Near Los Alamitos on Your Schedule
Finding COVID testing Los Alamitos residents can depend on can be difficult, especially if you're on a tight schedule.
At Xpress Urgent Care, we understand how hectic life can get, especially during this pandemic, which is why we offer testing everyday from 8am to 8pm, including holidays.
For even more convenience, we also offer outdoor and drive-thru testing.
When visiting us for COVID testing, you can rest assured knowing we follow the latest CDC guidelines for COVID-19 safety and sanitation.
What COVID-19 Tests Does Xpress Urgent Care Offer?
RAPID COVID-19 TEST
The Rapid COVID-19 (or rapid antigen) test involves taking a nasal swab sample, which is then examined to detect the presence of certain proteins associated with COVID-19.
This quick test — which is made by Quidel — has received Emergency Use Authorization by the FDA and can produce test results in under 15 minutes.
STANDARD COVID-19 PCR TEST
The COVID-19 PCR test has been relied upon since the beginning of the pandemic and can provide the most accurate results.
This test also requires a nasal swab, however, test results may take a few days. If you choose a PCR test to see if you have a current COVID infection, we ask that you please have patience.
ANTIBODY COVID-19 TEST
This antibody test helps us determine whether or not you have had COVID in the past, even if you were asymptomatic.
By taking a blood sample we will check for antibodies that are present in those who have had the COVID-19 before and have since recovered.