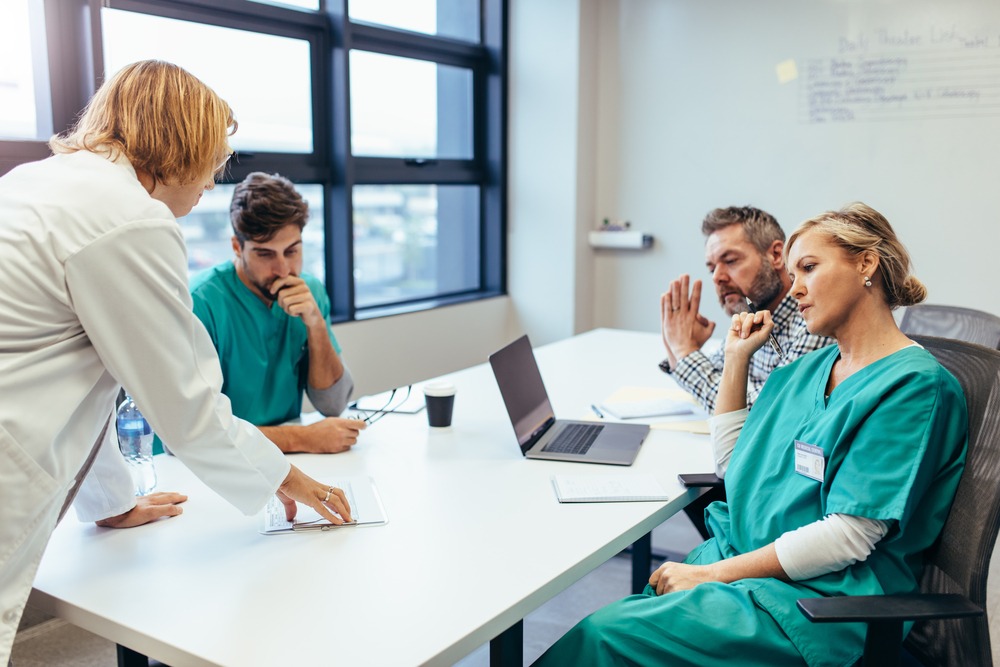 COVID-19 Testing Clinics: Behind The Masks of Our Healthcare Heroes
Our healthcare workers have been on the frontlines of the fight against COVID-19 since this crisis began. We were one of the first COVID-19 Testing Clinics in Orange County to offer testing to help slow the spread of the virus in our local communities. We're also one of the only clinics to provide testing to OC businesses to help them reopen safely.
To date we've tested hundreds of workers in the area and will continue to do so thanks to the hard work and determination of our healthcare heroes. The following story is told by a member of our staff, who was determined to save the day for a local childcare facility in need of COVID-19 testing.
10 Days of Non-Stop Calls
As soon as I knew we were going to be offering COVID-19 testing for businesses in Orange County, I was certain my challenging job was about to become even more of a challenge. As part of the Xpress Urgent Care team, I was up for anything that came my way.
 With that said, last Friday was one of the toughest days I can remember. 10 days prior (Wednesday, to be exact) I was spending the entire workday answering dozens of calls from large and small local businesses. From a childcare facility that needed COVID-19 tests for their 10 employees, to a bigger company with a PPO plan who wanted us to provide on-site antibody testing for their entire staff. The phone didn't seem to stop ringing.
 The next 10 days were spent answering urgent calls from businesses who had a known COVID-19 case and needed us to test the rest of their staff on-site. Friday, however, began as a calmer day than what I had become accustomed to. With only a few calls from business owners who wanted more information from us. They asked things like "What do I do in the event one of my employees catches COVID-19?" and "What's the difference between the molecular swab test and the antibody test?".
 After a few of these types of inquiry calls, I was able to go home early for one of the first times in weeks. Unfortunately, this "calm day" wouldn't last.
Getting a Last Minute Call from an OC Business in Need
At 7:06 on Friday evening, I was eating dinner when I received a call from one of our clinics. They explained to me that they had just gotten off the phone with a company in need of a high volume of tests for their entire staff.
 The next half hour was spent discussing the situation with the Vice President of Production for the company. This is when I found out the company needed tests as soon as possible for 200 employees in total.
 Immediately I contacted my team to ensure we could perform on-site testing for such a high volume of employees with short notice. Once I received the OK, I called the lab to prepare them to receive the tests, and the entire operation was set in motion.
Administering the Tests & Reporting the Results
The next day, we arrived at 9:30 am to administer the tests. The line of employees was steady over the next hour, and once the 72nd individual had been swabbed, we sent the specimens off to the lab. The company was a 24-hour operation, so we had to go back from 3-6 pm in order to test the remaining shifts.
As of today, the results have been pouring in. A few positives were reported, so those employees have been contacted and told to stay home. I then made a call to the company to discuss these results and answer any questions. Here is a timeline of the reporting process:
5:30 AM: I notified the positive employees and told them to isolate themselves from their family. I also answered any questions they had and provided a link to a website that could provide even more information about COVID-19.
Some of the employees didn't speak English, so I needed to find an online resource that was available in different languages. I also provided a link to OC testing sites that offer drive-up testing for the employees' family members.
6:00 AM: I had a conference call with the employer and informed them that anyone who had been working closely with (or carpooling with) the positive employees should be identified and remain at home. They could be retested in 5 days.
6:35 AM: Schedule tests for the few employees that had missed the original on-site testing at one of our four clinics.
7:15 AM: After answering more questions from the employer, I texted one of our staff members — who assisted our Medical Director and I with test swabs, reporting, and more — to be prepared for another busy day.
As you can see, this situation has put my staff and I to the test, but all of the effort required was worth it. At the end of the day, we're helping an Orange County business stay open safely and ensuring residents don't lose their jobs.