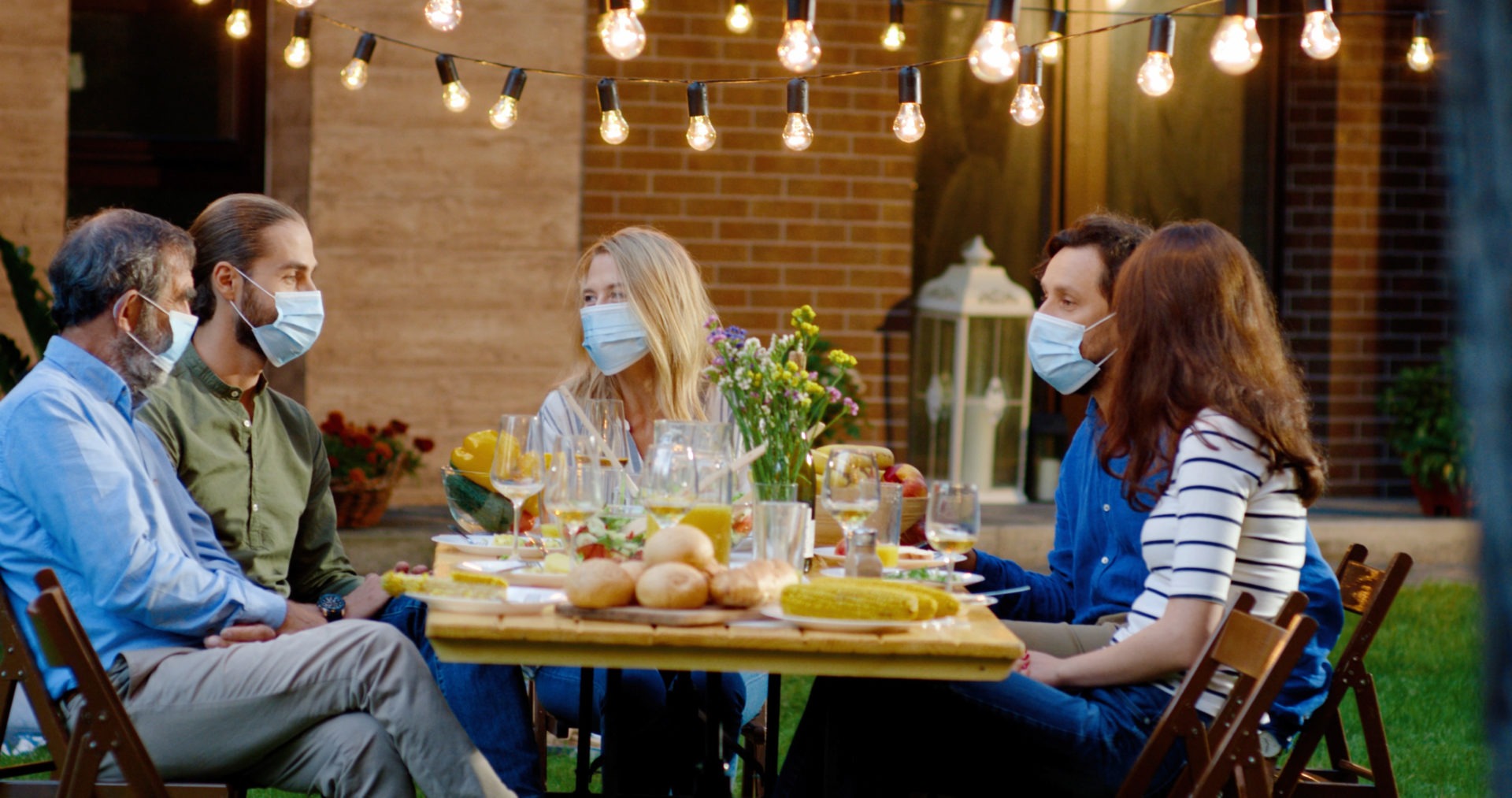 Thanksgiving and COVID-19
COVID-19: 10 Things You Need To Know About This Year's Thanksgiving
Thanksgiving is an opportunity for friends and family to reconnect and enjoy each others' company while following time-honored traditions. Unfortunately, the COVID-19 pandemic is still going strong, with cases rising by the day. That makes this year's Thanksgiving holiday a very unique one, with certain safety measures needing to be taken. Thanksgiving and COVID-19.
Here are 10 things you need to know about COVID-19 and celebrating Thanksgiving this year. If you want to ensure that you abide by the safety guidelines provided by the Centers for Disease Control, then you should keep the following in mind. Create a safe environment for your family members and friends this holiday season. 
The more people who are infected with COVID-19 in a gathering location, the more likely the infection can spread to others who are not infected.

There is a higher degree of risk of becoming exposed to the virus in airports, bus stations, train stations, gas stations, rest areas, and other locations that see a large number of travelers. 

Any indoor gathering will increase the likelihood of exposure to the virus, especially if it is located somewhere that has inadequate ventilation with no outside air.

The longer that gatherings last, the higher the risk becomes of getting infected by someone who has COVID-19, as does standing less than six feet from someone with the virus for 15 minutes or longer.

The more people at a gathering, the higher the risk of COVID-19 spreading. That is, unless masks are worn, attendees stay at least six feet from one another, and everyone washes their hands.

Increase the amount of ventilation in an indoor space by opening up some windows or placing central air to circulate continuously.

Keep contact with commonly-touched surfaces to a minimum, including utensils.

Clean and disinfect commonly touched surfaces, as well as anything that will be a high-touch surface or item.

Use touchless trash cans if possible, while taking out the trash with gloves.

Avoid letting pets interact with people outside of your household to minimize the risk of infection.
These are some of the most helpful things to know when celebrating Thanksgiving this year. For a complete list of CDC guidelines, you can go here.
Where Can I Get A COVID-19 Test Before or After Thanksgiving?
Get a COVID-19 test before this year's holiday celebrations at Xpress Urgent Care. We have four convenient Orange County locations that are open and will stay open, leading up to the holidays. If you are planning on celebrating Thanksgiving with others, you will want to make sure you and everyone you come into contact with are safe. 
At Xpress, you may book your appointment up to 24 hours in advance or on the day of if appointments are available. We do not take walk-ins for COVID-19 testing. We have locations in Tustin, Costa Mesa, Stanton, and Huntington Beach. 
COVID-19 Testing For Travel 
If you are planning on traveling to gatherings during the holidays, you will want to make sure you select the best COVID-19 test that meets your travel plans. Here is a list of different COVID-19 test options we have available if you plan on traveling. 
What is the fastest COVID-19 Test you have available? 
Our Rapid COVID-19 Antigen test provides results within 15-20 minutes after doing a nasal swab. Rapid COVID-19 testing is EUA (Emergency Use Authorization) by the FDA. Once the test is complete, we'll provide a hard copy of your results during the same visit. Learn more about the rapid test. 
If you are unsure on which test you need, you may also schedule a telehealth visit to talk to a healthcare provider to discuss the test that best fits your needs. Help slow the spread in our community by taking these steps and create a safe environment for everyone this Thanksgiving. Once you're ready, you can go ahead and book an appointment at one of our four locations here in Orange County.