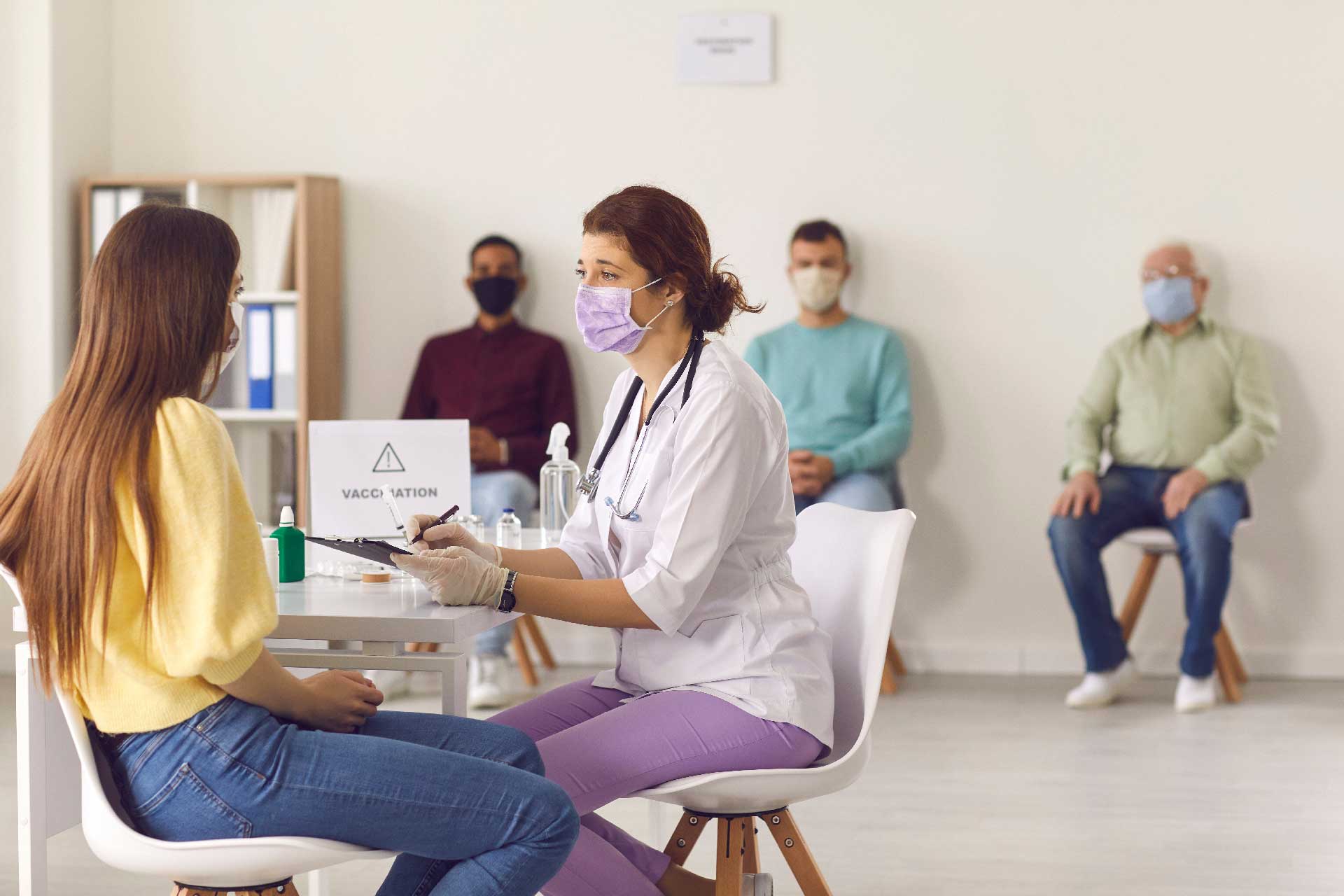 Regeneron Monoclonal Antibodies vs COVID Vaccines
Regeneron Monoclonal Antibodies vs. COVID Vaccines: What You Need To Know
With the newest strain of COVID-19 rapidly expanding through the US, we need every option possible to help those who can't fight back.
Though the FDA authorized the preventative method back in November 2020, Regeneron's monoclonal antibodies are now recognized as one of the best techniques for treating someone exposed to or at high risk for catching the Delta variant.
Recent studies have shown that infected, exposed, or at-risk individuals have a 70 – 80% reduced risk of dying from COVID with the help of monoclonal antibodies.
If you or someone you love is at-risk, infected, or has recently been exposed to the virus, visit one of our locations today to find out if you're eligible for this incredible treatment.
What Are Regeneron Monoclonal Antibodies & When Should You Receive Them?
Monoclonal antibodies act by preventing the coronavirus from replicating within your body, and without binding to the body's cells the virus cannot live or reproduce.
By preventing the virus from spreading throughout the body, an infected individual experiences fewer or milder symptoms and an exposed individual may not get sick at all.
However, given how monoclonal antibodies behave, timing is crucial in order to be eligible for monoclonal antibody therapy.
If an immunocompromised person experiences COVID symptoms for more than 10 days, then Regeneron monoclonal antibodies cannot be provided.
An infected or exposed individual should reach out to a doctor or urgent care clinic offering monoclonal antibody therapy within 4 or 5 days of experiencing symptoms in order to be eligible for the COVID treatment.
How is it Different from a COVID Vaccine?
While receiving the COVID vaccine is still the best option for preventing COVID, a vaccine will not prevent the virus from spreading if the patient is already infected with the virus.
Where a vaccine prepares your immune system for the virus, it cannot prevent you from experiencing symptoms if you are already infected.
Monoclonal antibodies are incredibly effective in infected or exposed individuals because they inhibit the virus from spreading.
That doesn't mean you shouldn't get the vaccine. Though monoclonal antibodies are effective, they become virtually ineffective after a month while a vaccine still offers protection long after.
Regeneron Monoclonal Antibodies – Frequently Asked Questions
Who's eligible for treatment and how much does it cost?
Individuals eligible for monoclonal antibodies are limited to high-risk people who have been exposed or infected by COVID-19.
While this may seem like strict boundaries, the FDA has recently expanded its list of high-risk conditions, including people with:
High blood pressure
An autoimmune disorder or those taking immunosuppressant drugs
Heart disease
Additionally, pregnant women, and anyone with a body mass index (BMI) over 30 are also considered high risk.
However, even if you have one of these conditions, you must first test positive for COVID before you can receive monoclonal antibody therapy.
Fortunately, monoclonal antibodies are free.  We accept all insurance plans for this treatment including Kaiser. If you don't have insurance you can still get the treatment for free.
How will I receive monoclonal antibodies?
Since monoclonal antibodies are introduced to the body through an IV or injection into the abdominal region, many doctor's offices don't offer this procedure.
That doesn't mean you shouldn't visit your doctor to be tested for COVID, but it's best to receive this treatment for COVID by visiting a local urgent care clinic.
As monoclonal antibody therapy requires a referral, you'll have to check with your doctor before receiving the procedure (however, some infusion centers may be able to speak with your doctor if you call ahead).
If you don't have a general physician, you may be able to get a referral from a doctor at the urgent care clinic or infusion center you visit, or through a telehealth consultation.
Can I help relatives in assisted living centers or nursing homes get it?
If you have reason to believe an assisted living center, nursing home, or prison has been exposed or is currently infected with COVID-19, it's best to speak with the medical staff at the facility first. This may allow the staff to speak with infusion centers so that monoclonal antibodies can be offered at the exposed facilities.
If you have further questions, we recommend you watch Dr. Liz's informational video on monoclonal antibodies.
Where can I get monoclonal antibody therapy in Orange County?
Xpress Urgent Care now offers Regeneron monoclonal antibodies at all four of our Orange County, CA locations including Costa Mesa, Huntington Beach, Tustin, and Stanton.
These locations serve patients in Santa Ana, Orange, Irvine, Westminster, Garden Grove, Anaheim, and Newport Beach and are open seven days a week from 8am to 8pm.
Xpress Urgent Care is one of the few urgent cares that offers Regeneron monoclonal antibodies in southern California. Book an appointment online today!