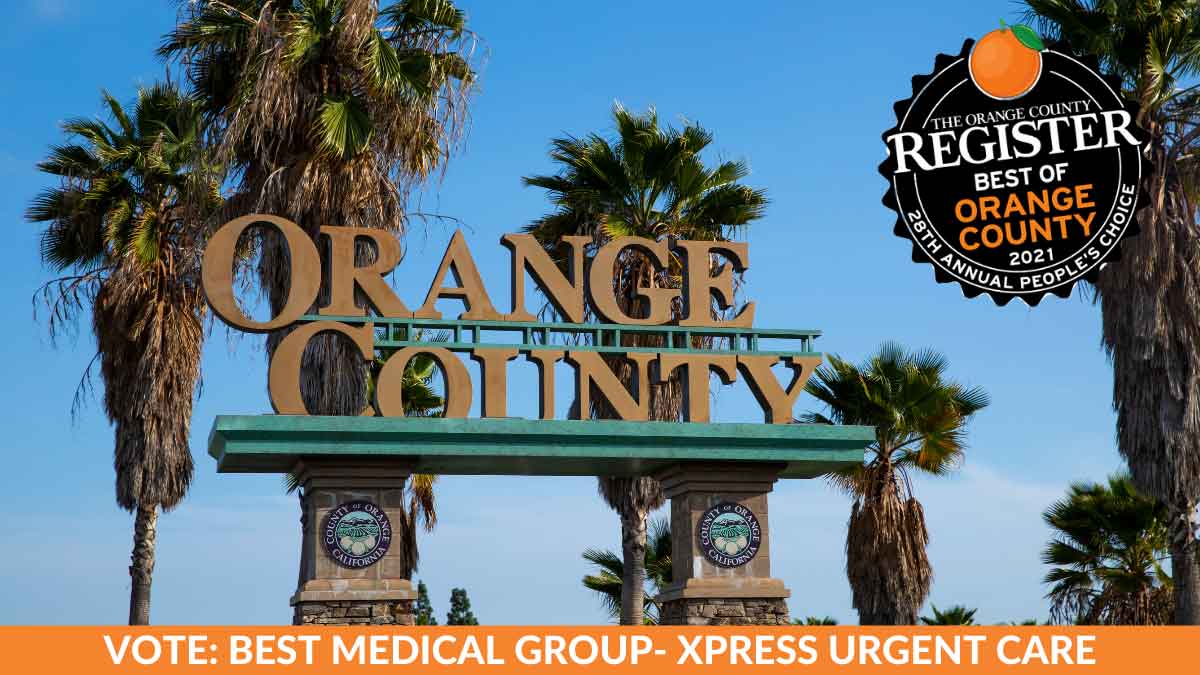 Vote Xpress Urgent Care For Best Medical Group In Orange County 2021
At Xpress Urgent Care, we are committed to starting each day with a renewed dedication to providing our Orange County community with the very best in medical care. For us, continuing our reputation as a leader in non emergency healthcare in Southern California means going above and beyond at every opportunity.
When the COVID-19 pandemic hit, Xpress Urgent fought hard to keep our doors open. We knew that providing comprehensive care was more important than ever. Even when other clinics closed, our healthcare heroes worked tirelessly to bring our patients medical services they could rely on.
In the last year, our dedicated staff has worked 12 hours a day to introduce expanded services to care for Orange County residents and businesses throughout the pandemic. This has included providing onsite testing services to local businesses and schools in order to keep teachers, students, and employees safe.
Our telehealth service quickly evolved to service patients who were uncomfortable coming to our office, and in the last year we have been proud to provide care to patients from the comfort of their own home. Xpress Urgent Care believes that there should be no limitations between you, and great health care, and we continue to center this as part of our mission every day.
We believe that by doing our best work, we are able to be part of something greater than ourselves. Serving the community is what we love, and we are dedicated to continuing our work as your premiere Orange County Urgent Care.
Vote For Xpress Urgent Care for Best of Orange County Today
Voting is now open for this year's Best of OC 2021. We would be honored to be selected as your choice for urgent care services in Orange County.
Voting is open from now until May 28th, and takes only 60 seconds to complete. Here's how you can cast your vote, and show some love for our healthcare heroes tireless work.
How To Vote:
Follow the link below to open the Best of Orange County voter form. Completion of all fields is not required. To vote for Xpress Urgent Care, simply enter our name under Health: Medical Group. Press submit, and you're finished!
Thank you so much for your support. We're honored and excited to continue serving our Orange County community.