WHAT YOU NEED TO KNOW ABOUT COVID TESTING FOR SCHOOLS
A recent poll on COVID-19 showed that more than 80% of Los Angeles voters view child care as vital to recovery. One of the main contributors to childcare is the public-school system. The CDC also recognizes the importance of keeping children in school and recommends prioritizing the reopening of K-12 schools. Currently, the most effective way to reduce the spread of COVID-19 and keep schools open is by using multiple mitigation strategies in combination. Learn more about COVID-19 Testing for schools below.
One of these mitigation strategies is COVID-19 testing for schools, onsite testing provided by outside health organizations. As businesses and schools have begun to open Xpress Urgent Care has been there to help create a safe environment for employees, staff, and our kids by providing onsite COVID-19 testing for schools.
Who Can Benefit from Onsite Testing?
The CDC recommends that any school that has re-opened, whether it is a combination of in-person and online or full-time in-person study, should develop a testing strategy.
The California Department of Public Health recommends that school districts and schools test staff periodically as testing capacity permits and is practical. Xpress Urgent Care has tested thousands of first responders and essential workers since the pandemic began. We have the staff and test kits to test thousands of essential workers each week.
Some examples of the frequency of testing is testing all staff every two months, 25 percent of the staff every two weeks, or 50 percent of the staff every month. These examples allow rotation testing to ensure all staff are tested. Xpress continues to comply with all state and local public health guidance on testing frequency.
Xpress Urgent Care has been part of this testing strategy from the beginning. Starting with the first district to open in Orange County,  we assisted Los Alamitos Unified School District with their testing. We are working with over 10 school districts to make testing easily available and create a safe environment for teachers, staff, and students. If you have questions about coronavirus testing for your school district, contact us.
How Does Onsite Testing Work?
The District works with Public health officials to determine a school's risk category and work with the school administrators to decide which persons should be tested.
Staff, teachers, or students with symptoms of COVID-19 and those with close contact to these people will be considered first priority.  For more details on how to prioritize staff and students for COVID-19 onsite testing, follow this link.
Once these considerations have been made, Xpress Urgent Care offers fast, safe onsite testing for the entire school district. Our team will come onsite to test those staff members and teachers within your district, working closely with staff to provide quality care. For this service, we accept most insurance plans as well as affordable out of pocket price plans.
Benefits of Onsite Testing
We know that schools can reopen safely for in-person learning if appropriate precautions are taken. Onsite testing as part of a mitigation strategy slows the spread of COVID-19 in school districts, allowing them to remain open.  The state found that as we focus on school contact tracing (done through onsite testing), 95% of the county health departments can contact all those tested positive for COVID-19 on the same day as the test.
Whether it's for your school district or your business, Xpress Urgent Care is here to offer safe and reliable onsite testing. Xpress Urgent Care, trusted by Huntington Fire & Police Department, 10 School District in Orange County.  We continue to be here for you and your family, please contact us for any questions regarding COVID-19 testing or other urgent care services.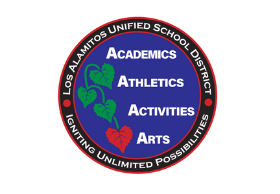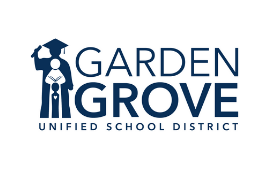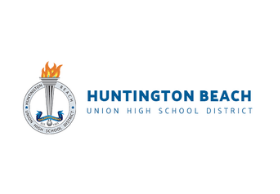 TALK TO ONE OF OUR ACCOUNT MANAGERS TODAY
Get on-site COVID-19 testing for your school by contacting Xpress Urgent Care today!