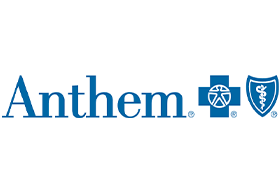 Xpress Urgent Care Accepts Anthem Blue Cross Healthcare Insurance
Xpress Urgent Care is a leading urgent care provider in the Orange County area. We are the preferred urgent care clinic near you and pride ourselves in quality service, hassle-free walk-in clinic experience and dedication to your healthy wellbeing.
Xpress Urgent Care accepts Anthem Blue Cross insurance. Anthem Blue Cross recognizes the importance of the relationship that exists between a patient and their doctor by working with doctors who go above and beyond in providing the highest level of care for their patients. Doctors who take the time to carefully listen to patients and work with them as partners towards better health.
Anthem Blue Cross Urgent Care Locations
Open Everyday 8AM to 8PM 
By partnering with Anthem Blue Cross insurance, we have taken a step further to demonstrate our commitment to unrestricted access to urgent care at all times.
We are located near you so that finding quality urgent care that accepts Anthem Blue Cross insurance is easy and convenient.You are welcome to walk-in to any of our urgent care clinics today or check-in online to expedite your visit. Have any questions? Please give us a call now or chat with us online.