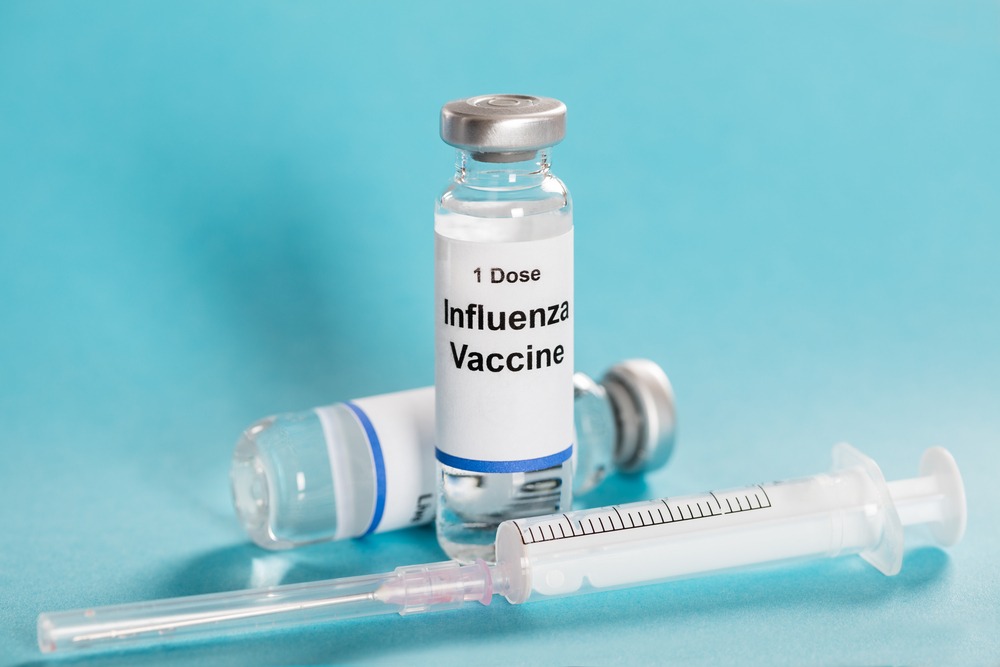 Flu Shot Information
 Flu Shot Information 
It's that time of year again. Time to take preventative action to protect yourself and your family before the flu hits. It may not be fun, but it's better than getting the flu. Here's everything you need to know to determine whether or not the flu shot is right for you. 
What is the flu vaccine?
The seasonal flu vaccine protects the body against the influenza viruses that are believed to be the most prevalent during an upcoming flu season. Protection occurs when the vaccine causes antibodies to develop in the body, which happens about two weeks after the vaccination.
The traditional flu vaccines are known as "trivalent" vaccines because they are made to provide protection against three flu viruses. There are also flu vaccines that protect against four flu viruses, known as "quadrivalent" vaccines. Most vaccines for the 2019-2020 flu season will be quadrivalent.
This season's quadrivalent vaccines include standard dose flu shots that are approved for all age groups from 6 months old on up and are typically given in the arm with a needle. Other quadrivalent vaccines a cell-based shot for people 4 and older, a recombinant flu shot for those 18 and older, as well as a live nasal spray vaccine for ages 2-49.
 Receiving a flu vaccination provides you with a number of benefits.
It can help keep you from getting sick with the flu.

It can reduce the risk of flu-related hospitalizations.

It helps to prevent serious medical problems that can accompany those with chronic conditions.

It helps protect pregnant women.

It can be life-saving for children.

For those who still contract the flu, it can reduce the severity and length of symptoms

It can protect the vulnerable people around you.
Who should get a flu shot?
The CDC advises that everyone, except for rare exceptions, who are 6 months old and over, should receive an annual flu shot. It is very important for those who have high-risk factors to receive their flu shots.
Is the flu vaccine safe?
The flu vaccine is safe and does not cause flu illness. There are potential side effects of the flu shot, such as low-grade fever, aches, as well as soreness and redness around the injection site.
Talk to your doctor before your flu vaccine if you have any concerns about whether or not the shot is right for you. There are some factors that determine a person's suitability for the vaccine such as health and allergies.
When should I receive my flu shot?
It takes about two weeks for protecting antibodies to develop in the body after receiving the flu shot. That means that you want to ensure you are protected in time by getting vaccinated before the beginning of the flu season. Early fall is the best time to be vaccinated and you will receive the highest potential benefit by being vaccinated by late October at the latest. However, there are still benefits from receiving your flu shot later in the season. Better late than never.
Effectiveness of the flu vaccine
Getting a flu shot is not a guarantee, especially since it is impossible to fully determine the strains of the flu that will be prevalent each year. While it is possible to get the flu even after vaccination, it is not as likely. If you do end up getting the flu, there is evidence to suggest that the duration and strength of your symptoms will be much lighter than for those who have not received the vaccine.
Get your flu shot
Xpress Urgent Care is a walk-in clinic with two convenient locations in Tustin and Costa Mesa. We provide urgent care and preventative health services to the communities of Irvine, Santa Ana, Newport Beach, and Orange.
We are open 365 days a year. There is no appointment needed to be seen or receive your annual flu shot. When you can't get an appointment with your primary care doctor, or you don't have the time or need to wait in the emergency room, Xpress Urgent Care is here for you.
Flu season is coming up on us quickly. The time to take preventative measures is now. Remember, it takes two weeks for the flu vaccine to begin protecting you and your family. If you wait to get your shot, those two weeks can mean that you have unprotected exposure.
Don't let the flu happen to you. Xpress Urgent Care has exactly what you need to keep your family healthy this year.