The Future of Urgent Care: Where It's Headed & Upcoming Trends
The number of urgent care facilities has exploded in the last few decades in response to growing awareness about the disadvantages of using emergency departments for non-emergency medical issues that can't wait for a regular doctor visit. Over the last two decades the number of urgent care centers has grown to more than 9,000 facilities across the U.S.1
It's no surprise that urgent care is a popular choice—these professional medical facilities are highly accessible with an average wait time of just 15 minutes and an average cost of $200 (compared to $1,200 at the ER).
In a 2009 survey, only 29 percent of U.S. physicians said their practices were equipped to see patients outside of normal business hours.2 Patients frustrated by having to seek care at an emergency room outside their primary care physician's (PCP's) normal business hours have embraced the urgent care model.
Urgent Care Centers Provide Quality Patient Care
Urgent care centers are required to follow certain operational criteria, including accepting walk-in patients during normal business hours (which often extend well beyond a typical doctor's offices hours). Urgent care facilities must be open seven days a week, must treat a broad spectrum of illnesses, and must have a licensed physician operating as the facility's medical director, among other criteria. These standards help ensure patients are treated with the highest level of care.
It is clear that urgent care facilities have become an important part of our healthcare system. We'll examine the future of urgent care and upcoming trends, but first let's take a look at the history of urgent care centers.
The Rise of Urgent Care Centers
The first urgent care facilities emerged in the 1970s but were initially frowned upon by the general medical community. In fact, some referred to urgent care facilities as "doc-in-a-box," an unflattering term that implied these facilities weren't on par with traditional healthcare providers. Since the 1980s the number of urgent care centers has grown exponentially. Today, these important facilities are broadly accepted as valuable contributors to healthcare.
Patient demand for convenient care was at the heart of the growth in popularity of urgent care centers. Historically, most urgent care centers have been independently owned, standalone facilities, but this has changed in recent years. Today, there is a higher prevalence of urgent care chains in some regions. Additionally, many hospital systems today are expanding to include urgent care centers in order to minimize use of the emergency room for non-emergency medical conditions.
The Future of Urgent Care
Several factors are likely to contribute to the continued expansion of urgent care in the coming years. The population is aging (and growing in general), which will increase the need for primary care—in fact, one study estimated that the U.S. would need an additional 52,000 primary care doctors by 2025. Healthcare expansion under healthcare reform could also increase the demand for care at urgent care facilities. Increased use of electronic health records could also improve communication between patients' primary care providers and urgent care centers, enabling urgent care centers to expand the services they offer and treat more complex conditions.
As urgent care continues to evolve, they may become integrated with other healthcare providers to provide more coordinated care. For example, as more hospitals partner with urgent care centers, some may decide to adopt new models of care, such as accountable care organizations (ACOs)—these are groups of providers that agree to be accountable for the quality and costs of the care they provide. If urgent care facilities are able to divert non-emergency care from emergency departments, they could prove to be very cost-effective options.
Insurance companies and medical groups may also increasingly form joint ventures with urgent care centers. The primary draw for insurance companies is that urgent care centers help reduce overall healthcare costs by providing affordable services. The insurance company in turn funds the urgent care center, in a mutually-beneficial partnership.
Urgent care centers are attractive investment opportunities—in 2012, private equity firms invested $4 billion in healthcare and medical services, including care, according to a report by Reuters.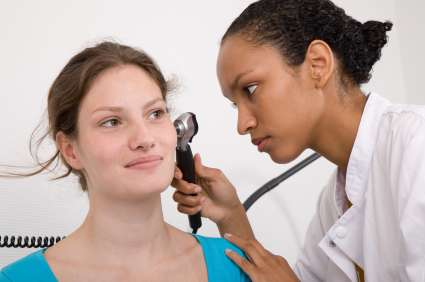 Services Provided by Urgent Care
Urgent care providers treat a broad range of conditions and illness, including (but not limited to):
| | |
| --- | --- |
| Common Illnesses | Adult Illnesses |
| ·         Allergies | ·         Urinary tract infection |
| ·         Diarrhea | ·         Asthma |
| ·         Colds/Flu | ·         Diverticulitis |
| ·         Ear infections | ·         Gout |
| ·         Sprains | ·         Hypertension |
| | |
| Gynecological conditions | Skin Conditions |
| ·         Pregnancy diagnosis | ·         Athlete's foot |
| ·         Menopausal complications | ·         Minor burns and rashes |
| ·         Menstrual irregularities | ·         Poison ivy/oak |
| ·         Sexually transmitted diseases (STDs) | ·         Ringworm |
| ·         Vaginal bleeding of unknown cause | ·         Wart removal |
Benefits of Urgent Care: The Ideal ER Alternative
Urgent care centers offer affordable, fast medical care. Benefits of using urgent care versus the emergency department include:
Shorter wait times than the ER
Less expensive treatment ($200/avg. at urgent care vs. $1,200 at ER)
Accepts PPO and some HMO plans
Open 7 days a week with extended hours, and on holidays
Much shorter wait times than the ER (15 minutes/avg. vs. 3.3 hours at ER)
No appointment required
No referral required
In addition to the conditions mentioned earlier, urgent care centers have diagnostic equipment on site, such as X-ray machines and phlebotomy equipment.
Facts about Urgent Care, According to a Becker's Hospital Review report:
Seventy-five percent of urgent care facilities are located in suburban areas, while just 15 percent are in urban areas and 10 percent are in rural areas.
Eighty-five percent of urgent care centers are open seven days a week, and 95 percent close after 7 p.m.
About half of urgent care centers are located in freestanding buildings, while the other half are in shopping malls/centers.
The majority of urgent care centers have at least one physician on staff employed full-time. There are approximately 20,000 physicians practicing urgent care medicine across the country.
In 2012, respiratory conditions were the most common diagnosis in urgent care centers, and wound repairs were the most common procedure.
Urgent care centers have become an important part of America's healthcare landscape, and it's clear they are here to stay, and will continue to expand and contribute to patient care into the future.
Sources:
https://www.commonwealthfund.org/Publications/In-the-Literature/2009/Nov/A-Survey-of-Primary-Care-Physicians.aspx
Contact Xpress Urgent Care today!