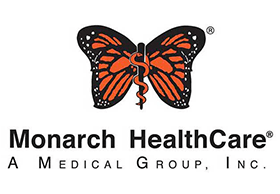 Xpress Urgent Care Accepts Monarch Healthcare
Monarch HealthCare is one of the most significant associations of physicians and health care professionals in Orange County and Long Beach. Their network gives you lots of access to hospitals, specialists, skilled nursing, urgent care, and more so you have the ideal fit for good health.
Do you accept Monarch Healthcare Insurance?
The answer is definitely, "Yes." Our walk-in clinics are dedicated to providing high-quality medical service to all, irrespective of class, race, or religion. We want everyone to have access to standard healthcare services at all times. That is why we have partnered with monarch healthcare insurance.
Urgent Cares That Are In-Network With Monarch Insurance
At Xpress Urgent Care, your health is our priority. We are available seven days a week from  8 am to 8 pm, including on holidays. We treat all ages and offer onsite x-rays and labs if needed.
What is my urgent care co-pay if I have Monarch Healthcare Insurance?
Every insurance plan is different. We can check your insurance plan once you arrive at our clinic and one of our friendly staff members will let you know if you have a co-pay. You may also call the number on the back of your Monarch Healthcare card to get more information about your deductible or co-pay.
Do I need to make an appointment if I want to use my Monarch Healthcare Insurance?
No, as a walk-in clinic you may walk-in any time during our business hours. Our doors are open 365 days a year from 8am to 8pm. You can check-in online to expedite your visit.
Have any questions? Give us a call or chat with us online.