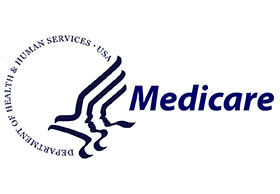 XPRESS URGENT CARE ACCEPTS MEDICARE HEALTHCARE INSURANCE
Medicare Healthcare is a significant medical group that provides urgent care through their insurance package. The group has partnered with the best health centers to offer top-notch services to their clients. The medical group provides lots of benefits like access to specialists, urgent care, skilled nursing, and more so you have the ideal fit for good health.
Below are some Medicare insurance services available at Xpress Urgent Care. Our qualified healthcare providers are ready to assist you. These services include, but aren't limited to:
Some vaccinations
Annual physicals
Lab work
Treatment for non-life-threatening illness
MEDICARE HEALTHCARE URGENT CARES:
MEDICARE PAYMENT FOR URGENT CARE VISITS
Medicare has its payment system and coverage, just like other medical insurance groups. Medicare part B mainly cover for urgent care visits. This package means that you will have to pay the same price to see the doctor at an urgent care facility. However, your costs can differ based on the type of coverage you have:
Original Medicare:  You probably need to pay for 20% of your urgent care visit, as well as any applicable deductibles and copays if you have the New Medicare. Your total out-of-pocket cost will depend on your bill since there is no cap on the 20% coinsurance for services that Medicare covers.
Medicare Supplement Plans: You can use your Medicare Supplement plan anywhere that accepts Medicare. Read more about Medicare Supplement Plan F and  Medicare Supplement Plan N.
Medicare Advantage Plans: Medicare Advantage plans are a form of private insurance and are primary rather than Medicare. We advise you to review your policy for details on costs, networks, and coverage if you have an Advantage plan.
Medicare Part A is hospital insurance. Part A generally covers inpatient hospital stays, skilled nursing care, hospice care, and limited home health-care services. You typically pay a deductible and coinsurance and/or copayments.
URGENT CARES THAT TAKE MEDICARE
At Xpress Urgent Care, your health is our priority. That is why we are available seven days a week from 8 am to 8 pm, including holidays.
Our walk-in clinics accept Medicare Insurance in 4 locations throughout Orange County in Tustin, Stanton, Costa Mesa, and Huntington Beach.
DO NOT HESITATE TO GIVE US A CALL OR CHECK-IN ONLINE FOR MORE INFORMATION.
DOES XPRESS URGENT CARE TAKE EMERGENCY MEDICARE?
No. That can only be used in an emergency room (ER).
DO I NEED TO MAKE AN APPOINTMENT TO USE MY MEDICARE INSURANCE?
No. You can just walk-in or check-in online to get seen faster.
HOW MUCH IS AN URGENT CARE VISIT IF I HAVE MEDICARE?
Every plan is different, so theirs no one single price for all. You can either call you the number on the back of your insurance card or you can walk-in to any of our clinics. Once you arrive, our front staff can run your insurance and let you if you have a copay at the time of your visit.