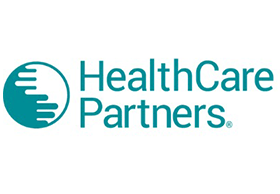 WE ACCEPT HEALTHCARE PARTNERS MEDICAL INSURANCE
Healthcare partners Medical group is a medical care and health insurance organization that helps to provide high-quality services to their clients in California and its environs. The organization has partnered with health centers across different cities, including Orange County and Long Beach. It provides walk-in, urgent, and after-hours care through partner healthcare centers like Xpress Urgent Care. Healthcare partners gives you access to reliable urgent care, specialists, skilled nursing, and more so you have the perfect fit for good health.
URGENT CARES THAT ACCEPT HEALTHCARE PARTNERS INSURANCE
URGENT CARE SERVICES AVAILABLE TO HEALTHCARE PARTNERS MEMBERS
 Onsite X-Rays
Onsite Labs
 Pediatric Care
Women's Health
 & More
HEALTHCARE PARTNERS MEDICAL INSURANCE
Xpress Urgent Care in collaboration with Healthcare Partners can treat non-life-threatening conditions and illnesses when your doctor's office is closed. We take care of medical conditions such as minor cuts where bleeding is controlled, earaches, coughs, sprains, colds, sore throat, skin rashes, and most fevers. Also, we treat abdominal pain, painful urination, broken bones, and mild shortness of breath.
DO I NEED AN APPOINTMENT IF I WANT TO USE MY HEALTHCARE PARTNERS INSURANCE?
No, you don't need an appointment to get seen at Xpress Urgent Care. Just walk-in during our business hours and get seen. You can expedite your visit by using our online check-in.
WHAT IS MY CO-PAY IF I HAVE HEALTHCARE PARTNERS INSURANCE?
Every Healthcare Partner plan is different. You may look at the back of your insurance card or call the number on the card. You can also walk-in at any of our 4 convenient locations and our staff can run your insurance before your visit.
KINDLY GIVE US A CALL OR CHECK-IN ONLINE FOR MORE INFORMATION.