COVID, Flu, and RSV Test Near Me
As we get into flu season this year and the COVID-19 pandemic continues, our team at Xpress Urgent Care understands the difficulty of differentiating between different illnesses with similar symptoms. We have expanded our COVID testing options to include an all-in-one test similar to the PCR test to check for COVID, the Flu, and RSV. This method of testing can be referred to as diagnostic testing. This combined test for COVID-19, Flu and RSV in time for Flu Season.
It is important to know which illness is causing your symptoms so that you can best protect your friends and family from getting sick. The United States Centers for Disease Control (CDC) has conducted and published research about the new diagnostic testing and promotes the benefits of it on its website. The U.S. The Food and Drug Administration (FDA) approved the testing for emergency use authorization in July 2020. This new combined test is now available at all of our locations and is accessible to the surrounding areas: Tustin, North Tustin, Orange, Santa Ana, Irvine, Huntington Beach, Stanton, Newport Beach, Costa Mesa, Garden Grove, and Anaheim.
As we continue to be mindful of disease control and prevention, combined testing offers a reliable and more efficient means of testing. We are going above and beyond the typical COVID-19 testing to include COVID-19, influenza, and RSV.
Our new testing process has been tested in a clinical laboratory setting and will eliminate waste of resources, reduce cost and demand for healthcare workers, and overall stress in the testing process for infectious diseases. Our staff will work with you to address any concerns and deliver your test results efficiently.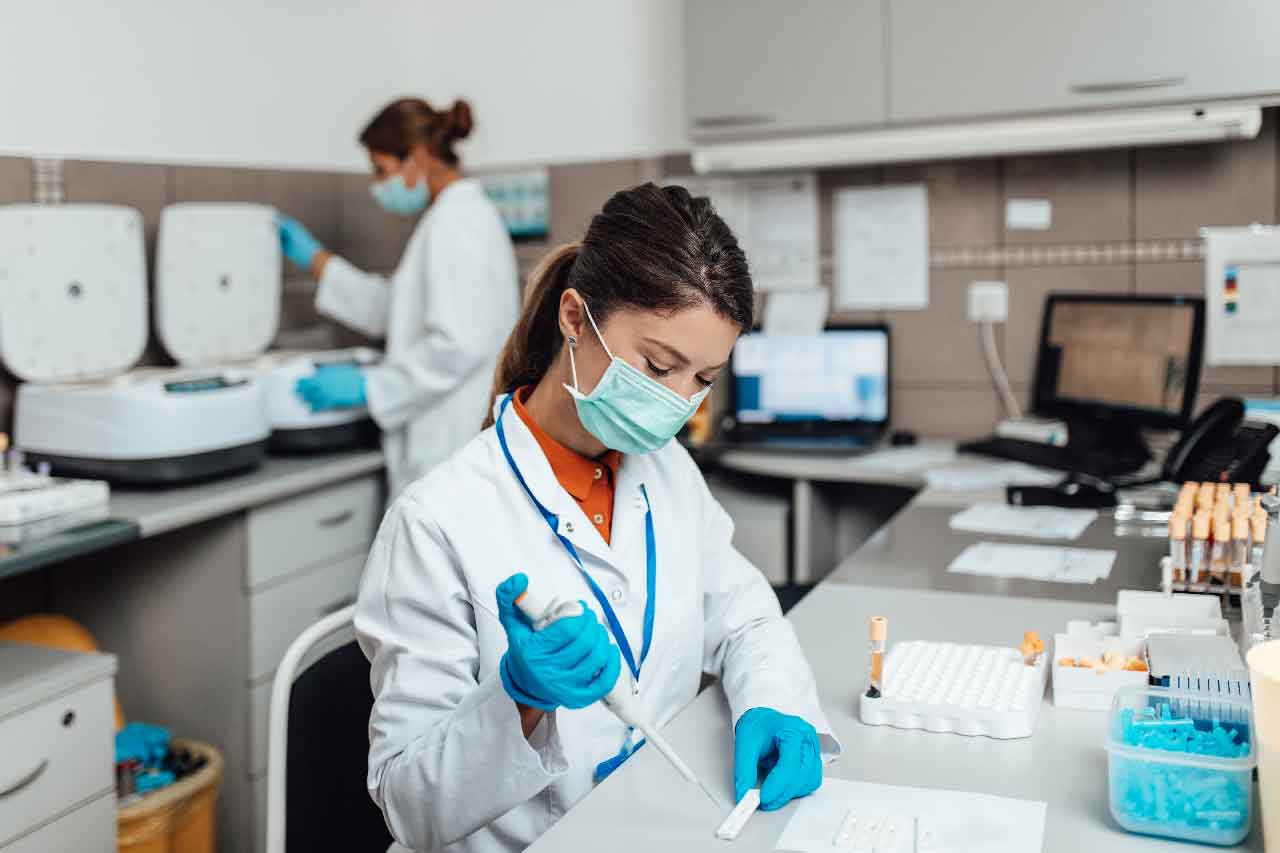 What are the symptoms of COVID-19?
COVID-19 and the flu can tend to have similar symptoms, as well as RSV. Some common COVID-19 symptoms can include:
Cough
Shortness of breath
Congestion
Fatigue
Headache
Fever
Sore throat
Chills
Loss of taste and/or smell
What are the symptoms of Flu? 
The flu can often be mistaken for colds or RSV, and now COVID-19. This test covers both the influenza a and influenza b virus. Some common symptoms of the flu can include:
Cough
Shortness of breath
Tightness of chest
Congestion
Fatigue and body aches
Headache
Fever
Sore throat
Chills
What are the symptoms of RSV?
Respiratory syncytial virus (RSV)  and it is a common illness that attacks the lungs and respiratory tract. Common symptoms of RSV include:
Cough
Wheezing
Congestion
Sneezing
Fever
Covered by most insurance providers 
We are continuing our commitment to accessible healthcare in the Orange County region. We offer locations in Tustin, Stanton, Huntington Beach, Costa Mesa, as well as telehealth visits. For individuals who do not have insurance, we offer affordable self pay options. For more information about the insurance providers we work with, visit our page on insurance in network.
Convenient and efficient testing process
Our new diagnostic testing process is easy and accessible to the Orange County community. When you come in to get your diagnostic test, make sure that you check-in online first. After the testing process has concluded we will reach out to you with your results as soon as possible.