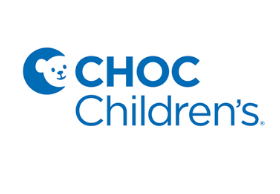 XPRESS URGENT CARE ACCEPTS CHOC CHILDREN'S INSURANCE
CHOC (Children's Hospital of Orange County) has been dedicated to providing the highest quality medical care for children since 1964. As a part of CHOC's network of world-class pediatric facilities, we — here at Xpress Urgent Care — are proud to be able to offer a wide range of immediate care services to help children of all ages feel their greatest.
DO YOU ACCEPT CHOC CHILDREN'S HEALTHCARE INSURANCE?
Absolutely! Xpress Urgent Care offers the same superb level of care you'd expect from a CHOC facility. Bringing your children to one of our 4 Orange County locations or start a telehealth visit — for non-life threatening illnesses or injuries — means they will receive the best care possible at an affordable price. Our pediatricians go the extra mile to ensure every child who visits our walk-in clinic feels cared for and walks out with a smile.
DOES CHOC CHILDREN'S COVER TELEHEALTH VISITS?
Yes! Now more than ever your children's health is CHOC's and our priority. With the rise of COVID-19 we encourage parents to please keep your children at home and start a telehealth visit from the safety and comfort of your home.
WHY BRING YOUR CHILD TO XPRESS URGENT CARE?
At Xpress Urgent Care, we understand how important your child's health is to you, which is why our pediatricians are comprised of some of the most caring, kind, and experienced professionals in Orange County. We can help with child illnesses/injuries, such as: 
     

Minor scrapes/burns

     

Sore throats

     

Gastrointestinal illnesses

     

Allergies & colds

     

Respiratory problems

     

Rashes and skin infections

     

Ear infections & More!
Learn more about the pediatric urgent care services we offer here! 
We also offer basic lab and x-ray services at all 4 of our Orange County Locations. In other words, if your child is in need of immediate care for a non-life threatening ailment, you don't need to take them to the ER; visit Xpress Urgent Care instead. Your child will receive the same level of care, without the high costs of an emergency room.
URGENT CARES NEAR ME THAT ACCEPT CHOC INSURANCE
Xpress Urgent Care is proud to accept CHOC Children's and most major insurance plans at all 4 of our locations. Choose a location below to check-in now!
HOW DO I MAKE AN ONLINE APPOINTMENT TO USE CHOC CHILDREN'S INSURANCE?
While we do accept walk-ins, if you want to expedite your visit, checking in online is the most ideal way. This will ensure your child is seen at the most convenient time for you at any of our four Orange County locations. 
If you're looking for a walk-in clinic that accepts CHOC insurance in Orange County, Xpress Urgent Care is the perfect choice. Why choose Xpress? We're open 8am to 8pm, 7 days a week (including holidays) at our 4 state-of-the-art urgent care clinics. 
Xpress Urgent Care accepts CHOC insurance in Tustin, Stanton, Costa Mesa, and Huntington Beach, so if your child is in need of impeccable medical care, check in online today!